CIMC Enric Awarded Africa Spherical Tanks Project Worth Over RMB300 Million,
Continue to expand into overseas markets
CIMC Enric (Hong Kong stock code: 3899.HK) are pleased to announce its subsidiary, Jingmen Hongtu Special Aircraft Manufacturing CO. LTD.("Jingmen Hongtu")has successfully contracted with an African client to build the largest LPG receiving and storage depot in East Africa with a project amount of over RMB300 million, which will be settled in US dollars. The successful signing of the contract marks another achievement of the Company's aggressive expansion of the overseas market, fully demonstrating the Company's international competitiveness in the field of high-end equipment manufacturing.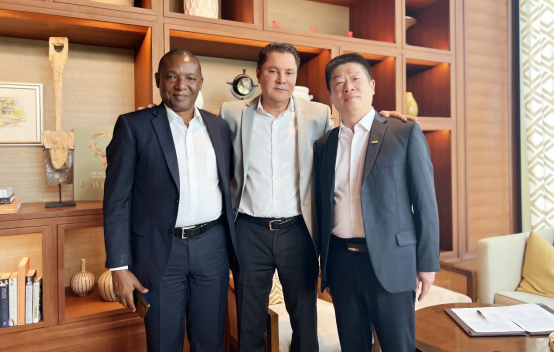 Located in Mombasa Port, Kenya, the project consists of 12 sets of 5,575m³ LPG spherical tanks and supporting station facilities, with a total storage size of 66,900m³, which is the most large-scale overseas LPG spherical tank station EPC project of the Company up to now. The project is scheduled to be delivered in 2025 and will provide stable gas supply to Kenya and other countries such as South Sudan, Zambia, Uganda and Ethiopia, which will be significant in promoting the use of clean energy in the African region.
In the field of spherical tanks engineering, the Company has been continuously optimizing its product portfolio and market layout at both domestic and overseas markets in recent years, gradually enhancing the level of greening, intelligentisation and high-endisation to serve the global energy industry chain.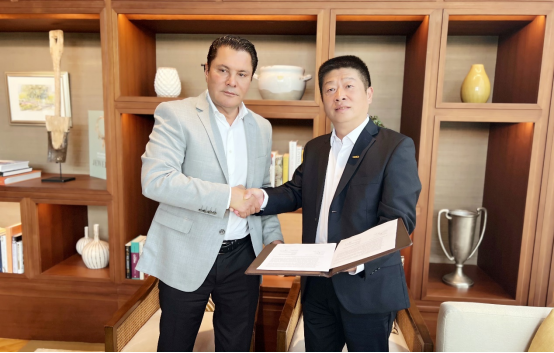 At present, the Company has built Asia's largest intelligent production line for spherical shell pressing, which can realize the production capacity of 100,000 tons of spherical shell plates per year and has the capability of constructing spherical tanks of 10,000m³ and above with super-large volume, which can satisfy the demand for large-scale storage of LPG, liquid ammonia, hydrogen and other gases. As a pioneer in the industry, the Company has been awarded bids for the construction of spherical tanks for hundreds of large-scale energy and chemical enterprises in China, Southeast Asia, Central Asia and Africa.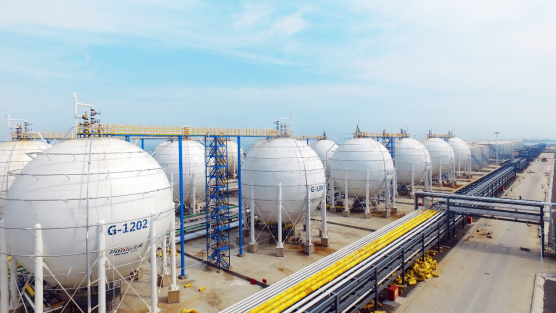 Mr. Ju Xiaofeng, Vice President of CIMC Enric and Head of Energy Equipment and Engineering Business Centre, stated, "Africa is rich in all kinds of energy resources, yet the level of energy utilisation and consumption are still well below the global average. In the future, with Africa's electrification, industrialisation and sustainable development, there will be a substantial market scope for the Company, both in terms of its rising consumption of clean energy and the growth of its resource development and exports. We will continue to focus on the infrastructure engineering construction and equipment market opportunities brought about by clean energy and industrial development in Africa, Southeast Asia, Latin America and other regions, and make greater breakthroughs in the international market with higher standards and more advanced technology, as well as make greater contributions to the promotion of global energy transformation and sustainable development."