What are LNG transport trucks?
LNG is liquefied natural gas, we generally refer to it as LNG. LNG transport trucks are used for transport of natural gas
Lng transport truck images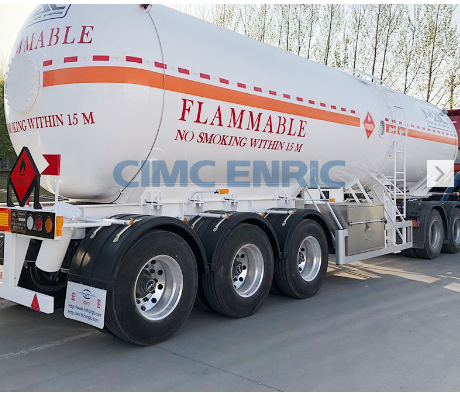 Application of LNG transport truck trailer
As the most important tool for land transportation of LNG, LNG tanker has been widely used because of its strong flexibility and economy. There are three main types of liquefied natural gas tank trucks used in my country: LNG trailer and LNG container tanker and LNG tanker truck.
Generally speaking, LNG trailer and LNG container trailer are used for long-distance transportation, and LNG tanker truck is used for short-distance transportation.
LNG transport trailer manufacturers:
CIMC ENRIC is LNG transport truck manufacturers from China. CIMC ENRIC has sold LNG transport trailers in many countries. Mainly in Tanzania, the Philippines, the United Arab Emirates, Nigeria, and other African countries and Southeast Asia, Central Asian countries.
LNG transport trailer pressure:
CIMC ENRIC's LNG tanker truck is vacuum insulated cryogenic pressure transfer semi-trailers designed for performance.
LNG transport trailer cost:
You can choose the lng tanker trailer capacity you need according to your needs, to give you a quote.