CIMC Cryogenic Transport Trailer Types
The multi-layer vacuum super insulated LNG transport tanker is a double-walled transport tanker designed for safe, efficient and economical short and medium distance LNG transport.
CIMC LNG transport tankers are available in the standard range of 44,000 to 52,000 litres or more, with an operating pressure range of 0.65 - 1.2 MPA.
This cryogenic tanker is optimally mounted on a fixed chassis truck to help maximise payload.
The fixed chassis design provides strong manoeuvrability and high operability even on smaller and challenging roads.
High-vacuum multi-layer winding insulation or composite insulation
Trailer volumes can be tailored to individual customer requirements
Nominal volume:150-995L;
Nominalworking pressure:Upto1.6MPa;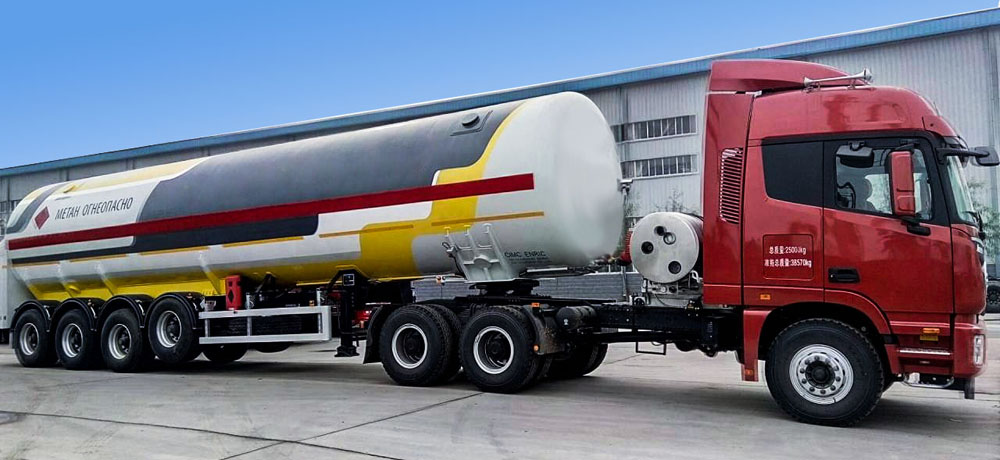 Trailer volumes can be tailored to individual customer requirements
Independent steam return
Nominal volume:150-995L;
Nominalworking pressure:Upto1.6MPa;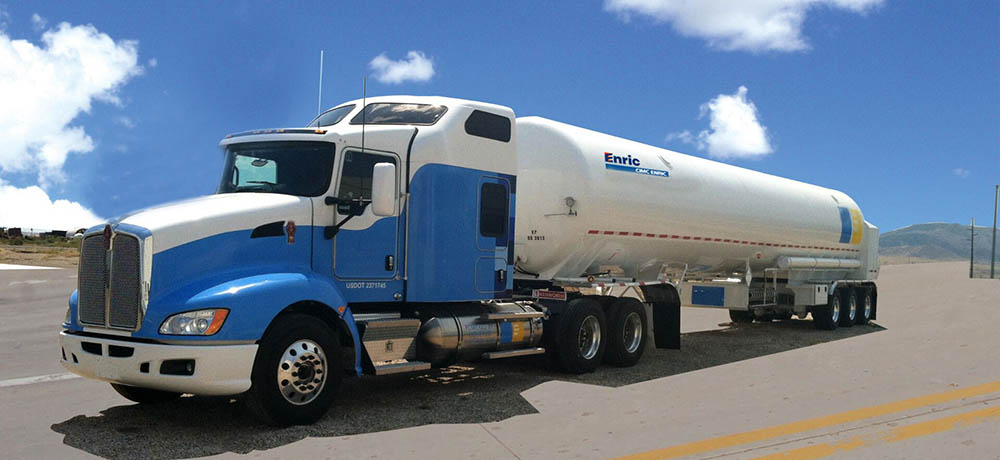 Optimised oxygen trailers
Trailer volumes can be tailored to individual customer requirements
Nominal volume:150-995L;
Nominalworking pressure:Upto1.6MPa;
Optimised nitrogen trailers
Trailer volumes can be tailored to individual customer requirements
Nominal volume:150-995L;
Nominalworking pressure:Upto1.6MPa;
LIN/LOX/LAR swinging service trailers
Trailer volumes can be tailored to individual customer requirements
Nominal volume:150-995L;
Nominalworking pressure:Upto1.6MPa;
Mobile storage trailers
Capacities up to 28,500 gallons
LNG transport trailers
Trailer volumes can be tailored to individual customer requirements
Nominal volume:150-995L;
Nominal working pressure:Up to 1.6MPa;
Optimized vinyl trailers
Nominal volume:150-995L;
Nominalworking pressure:Upto1.6MPa;
Carbon dioxide transport trailers
Customized trailer volumes to customer requirements
Nominal volume:150-995L;
Nominalworking pressure:Upto1.6MPa;